Known as Green Walls, Vertical Gardens, Bio Walls and Living Walls the application of vertical plant systems have become a popular and progressive concept in today's plantscape design. From system specification to design, installation and maintenance, Blondie's is prepared to be your complete Green Wall resource.
While Green Walls are aesthetically inspiring, they offer many additional benefits such as improved air quality through trapping particulate matter and capturing gases, improved energy efficiency by reducing ambient temperature via evapotranspiration and shading, building and structure protection as well as noise reduction. The transformative power of Green Wall systems is instantly notable. One can observe how people are drawn to Living Walls and will hold their conversations and host meetings around them. By creating new amenity spaces, Green Walls add significant value and improvement to the quality of life.
To begin the process, one of Blondie's landscape designers will conduct an on-site walkthrough of your space to discuss the Green Wall system that will work best for the specific site conditions. There are many different types of walls available; from trellis or vine walls to felt and modular units that are affixed to a structural wall or framing edifice. Blondie's will guide the project knowing how to discern the correct system for each location. It is our knowledge based on years of experience that the foundation of every successful Living Wall relies.
The installation of your Green Wall system will be coordinated and scheduled. Our trained professional installation team will work efficiently insuring the least amount of disruption as possible. Green Wall systems need to be constructed methodically, each stage requiring full attention to detail. Blondie's understands how to install, monitor and inspect the installation of this multiple layer process. Managing the project also means coordinating with everyone involved and keeping an accurate schedule. We will do all this while providing updates and maintaining clear and open communication.
Proper service of an exterior Green Wall involves a multitude of considerations. Routine maintenance is a necessity and involves the inspection of plant material as well as pruning and cleaning, spot watering and fertilizing when necessary. Sufficient monitoring will insure that any potential condition that may be problematic is caught and proactively resolved. The irrigation system will also need routine checking as well as structural inspections and seasonal maintenance. Blondie's will develop a Service Program that is unique to your project; it is in this way that we can be most efficient and keep each wall looking its best.
The growing trend of sustainable living walls in notable hotels includes one of BTH's recent projects- creating one of New York's largest living walls, atop the newly opened Knickerbocker Hotel in NY's Times Square. The wall, over 1600 square feet of green space, is a mix of Hedera Helix, Parthenocissus and other plants, including seasonal color. It is the largest wall of its kind composed of over 500 individually planted modules composed of recycled plastic that are attached to stainless steel hanging rails. This modular system not only allowed for a very controlled and varied plant design, but also enables individual modules to be easily removed as needed for design changes or maintenance. At the same time, to prevent the modules from being removed unintentionally or from shaking loose, an anti-lift arm, also made of recycled plastic, was implemented. The versatility of the rail system was also key for this project, as the green wall needed to be mounted to two different wall types. The planting medium was selected because it is specifically engineered to allow for peak plant performance. The material absorbs five times its weight in water and facilitates even irrigation, while still remaining light-weight (approximately 40 pounds per cubic foot). Because it is continuous throughout the entire wall, root growth is not limited to smaller individual cells, allowing for stronger and healthier plants. There is also no concern for excess material falling out of the wall, as the sponge-like block fits perfectly into the modules. The wall also features a state of the art computer controlled irrigation system. This innovative system can take advantage of unseasonable warm days during the winter months, irrigating the wall automatically on a warm day in the middle of the winter, for example. This 3 sided wall stands at 15 feet tall by approximately 175 feet long and can only truly be appreciated in person while visiting St. Cloud, The Knickerbocker's rooftop bar and lounge.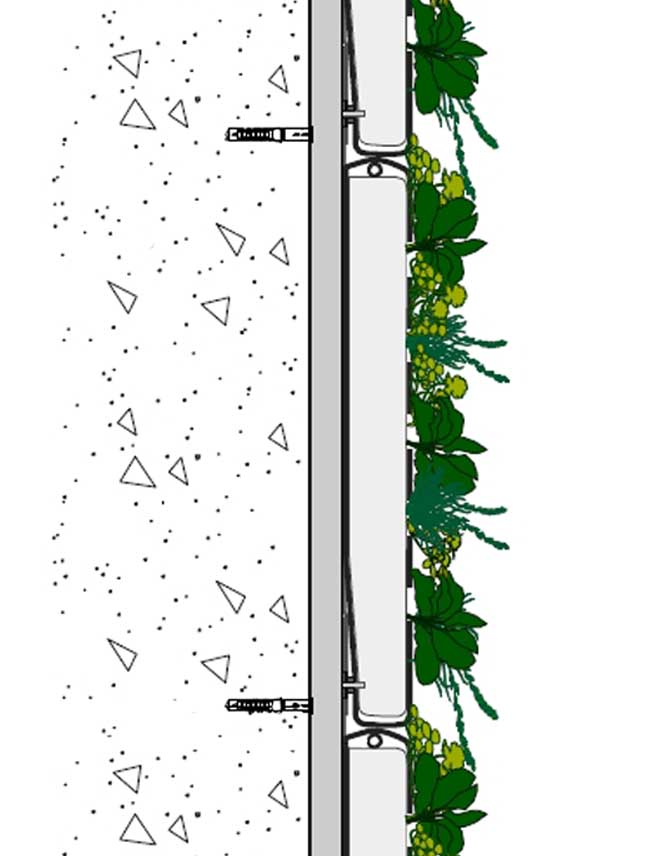 Sempergreen
Sempergreen® Vertical Systems is the creator and supplier of SemperGreenwalls, the leading source of green living wall systems. Composed of modular Flexipanels, which arrive fully with fully-grown plants. An electronic sensory system that monitors the irrigation and distribution of fertilizer and nutrients.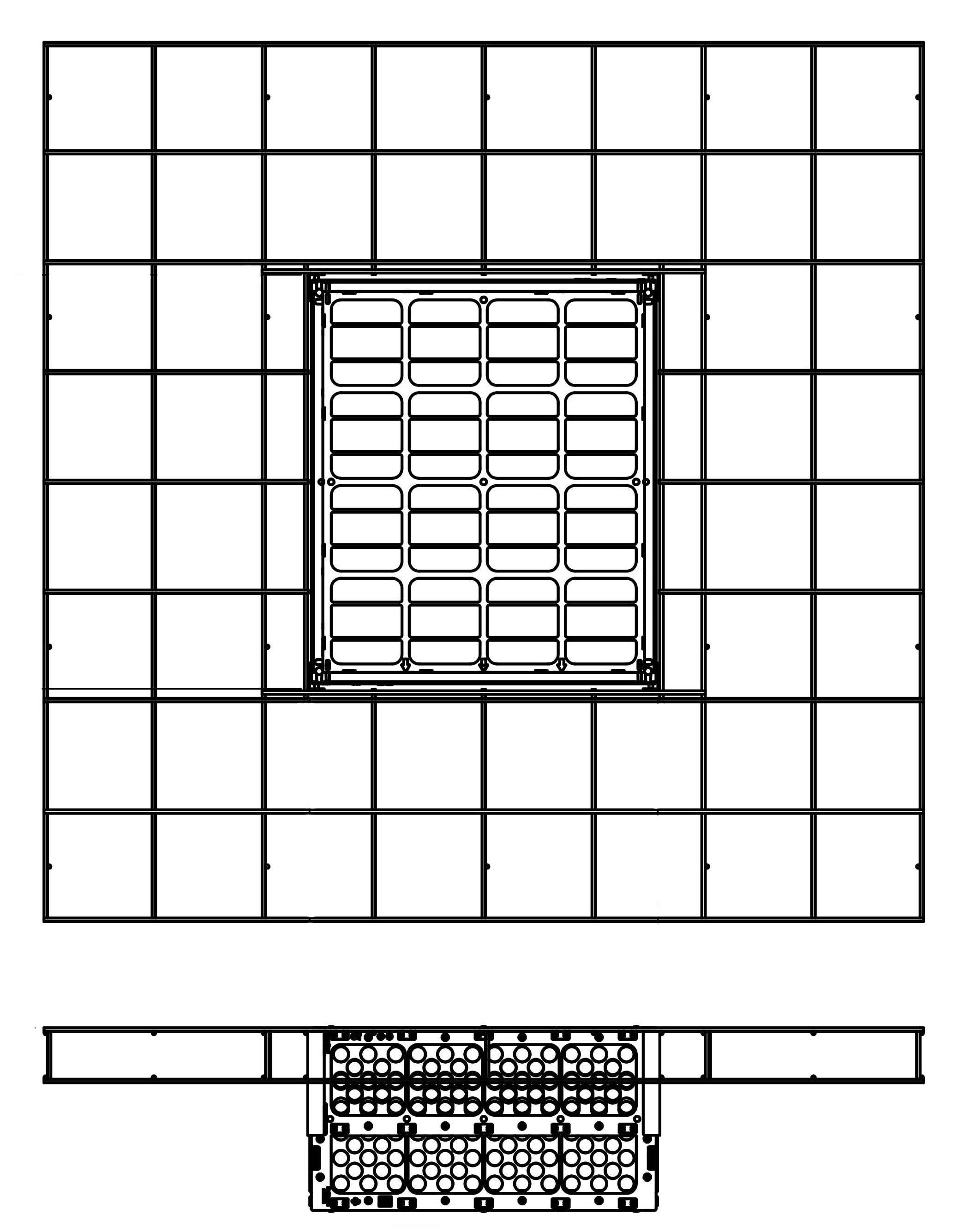 trellis wall
Using grids or cables to support climbing plants, these systems rely on the growing power of vines. Plant material is planted at the base of the system and allowed to grow up and cover the structure. When utilizing a Modified Trellis, planted modular units are placed within the grid system and allowed to grow outwards.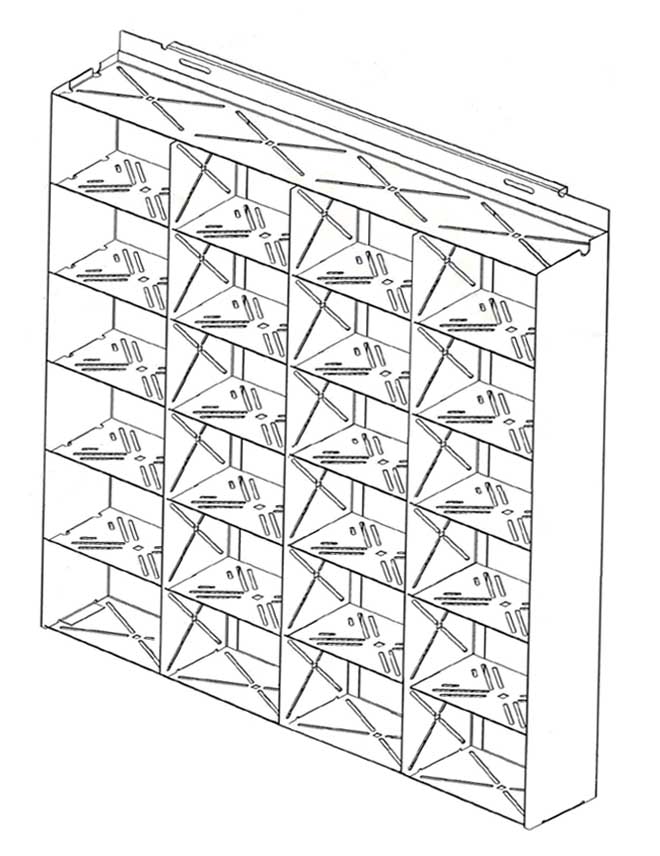 modular unit
This system is made up of modular units planted with supports to keep in the grow media. This is an excellent decision for highly designed walls with an estimated grow-in period of 3 months. A main consideration is the complexity of the irrigation system as well as the heavier weight load this Living Wall necessitates.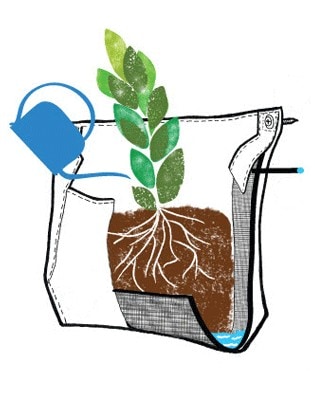 felt wall
The fiber pockets of this system are mounted onto a structural wall and then soil media and plants are added. A main consideration of this wall variety is substantial waterproofing and proper irrigation. After the wall has been successfully installed a wide variety of plant material can be used.
Sempergreen® Vertical Systems is the creator and supplier of SemperGreenwalls, a unique vertical garden system. With a global reach and a mission to improve the quality of life through innovations in sustainable design, Sempergreen is the leading source of green living wall systems for indoor and outdoor use. Blondie's Treehouse Inc. is a Preferred SemperGreenwall Installer. Companies with this distinction are recognized by Sempergreen for their proven installation skills and deep knowledge of the product, with an emphasis on quality, execution and client happiness. The SemperGreenwall is composed of modular Flexipanels, which arrive fully planted with lush, fully-grown plants. Flexipanels employ a generous 2" thick mineral wool based profile designed to nourish the plants by promoting and protecting robust, healthy root systems. The SemperGreenwall is truly a modular system, in that neighboring Flexipanels allow each plant's roots to roam freely between panels, keeping plants healthier and creating a 3-dimensional vertical garden. A key innovation is the electronic sensory system that monitors the irrigation and distribution of fertilizer and nutrients. This cutting edge technology allows for remote monitoring and pinpoint accuracy, creating a highly efficient maintenance program with unmatched results.
Exterior Green Wall Services
Consultation
System specification
Permitting + expediting
Plant and materials procurement + installation
Landscape maintenance program
Project management
Irrigation services
Quality assurance program