Silk Atelier at Blondie's Treehouse Inc. is a design and fabrication service tailored to creating signature replica pieces. If you are unable to use live plants, either by preference or restriction, let us present the alternatives of preserved or replica foliage, flowers and botanical decor. Using the highest quality materials we capture distinctive characteristics of individual properties. Our services include the creation of branded green identities for multi-location, international brands. Our quality assurance programs insure that your investment is cared for and kept looking its best through our high quality standards and consistent point of contact.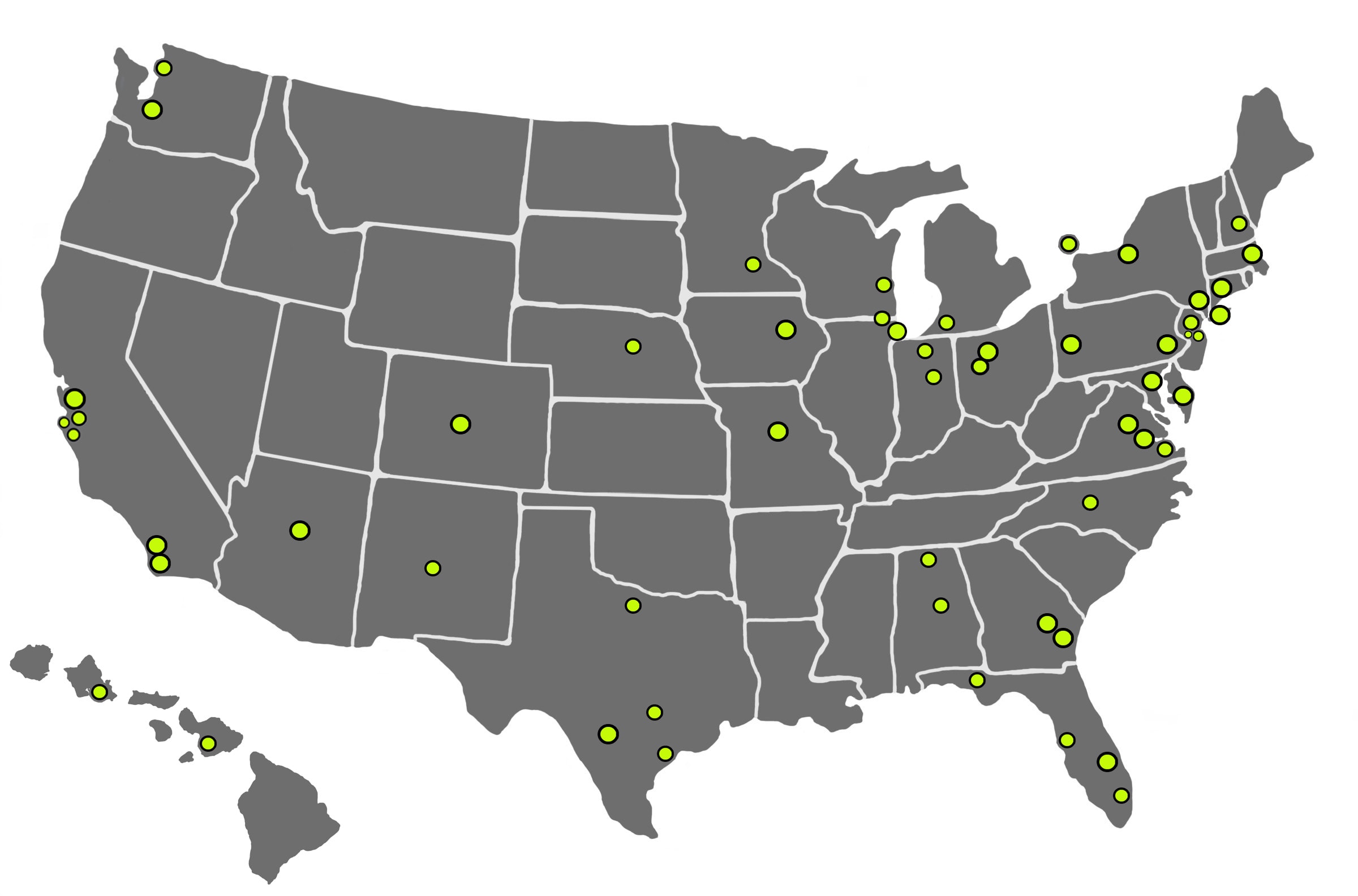 green walls + green roofs
Vertical greenery adds interest into every environment. Available for interior and exterior applications, we use replica foliage for extreme designs in hard to access or low-light areas. Our replica greenwalls are unique, textural, botanically inspired works of art. They look and feel real to touch but are virtually maintenance free. We use fire retardant materials for the interior and UV protected for exterior installations.
Our designs feature clean lines, timeless style and high-end aesthetic that transcend fleeting trends. Our ever-evolving selection captures the unique style of every location. Handmade in our New York studio, let us design our unique creations for you.
Our hand selected, real-touch replica plants are a great addition to any room or specialty location. If there are restrictions of water, access or light, replica plants are a great alternative to add botanical accents into your space.
Created to WOW your guests, our interior decor is carefully installed and curated using natural and preserved botanical elements. Incorporating botanical decor into your space creates eye-catching sculptural interest. Whether as an accent to existing architecture or created as a unique focal point, our designers individually craft custom elements specific to your space.
Exterior replica products offer a great option for high traffic and public areas; providing a low-maintenance alternative to landscaping, privacy screening and container design. Constructed of durable, UV protected material, replica greenscapes may be just the creative solution you've been searching for.
Throughout the year there are many seasonal occasions and holidays to celebrate. Through natural, preserved and replica décor, our team of designers can create displays that capture the spirit and add unique flare to any occasion.


Blondie's is proud to be one of Polarmoss' North American Distributors. Relying on the high-quality of Polarmoss, we have utilized their products for many years in a wide range of design applications. Whether you are in need of bulk supplies or customized design elements, Blondie's can provide a range of services including design, custom fabrication and installation and shipment of this versatile and unique product.
The GREENSOURCE program is designed to create a living signature and green identity for your properties. With clean lines and timeless style, GREENSOURCE incorporates a high-end aesthetic that surpasses fleeting trends. While GREENSOURCE is setting a corporate-wide design standard, it has the flexibility needed to capture the unique regional characteristics of individual properties. Quality control and on-going guidance is available to ensure healthy and beautiful botanicals, as well as the development of a clear and itemized program giving you the ability to manage your design, installation and maintenance investment with ease. VIEW OUR CATALOG HERE
Our designs are customized to fit within your specific perimeters. We work with you throughout the process so that, if desired; you can play a major role in the style and design of your surroundings. Each design is hand-crafted in our NY facilities so that we can guarantee the highest quality possible.
Our installation services enable us to directly install each location or manage the project worldwide. We provide guidelines necessary for controlling every installation and outline the necessary maintenance costs to keep it looking its best. We are committed to the highest level of service and provide on-going guidance and consultations.
With over 35 years of experience we understand that every property is unique. We customize our approach for each project and generate a botanical program that is specific to you.
consultation
CUSTOM DESIGN + GRAPHICS
INTERNATIONAL SHIPPING CAPABILITIES
BRANDING SERVICES
SEASONAL ROTATION PROGRAMS
WORLDWIDE INSTALLATION