We create memorable and inspired destinations
Blondie's Treehouse specializes in creating national partnerships that transform customer experiences. We do this by designing, installing and servicing custom plantscapes that are as unique as the brands they represent. we customize our approach for each project and generate a botanical program that is specific to you.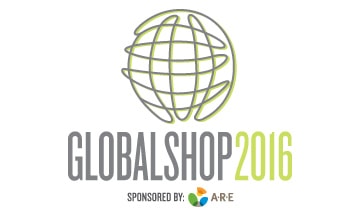 National Partnership Benefits
Our national account program is designed to service companies with multiple locations, while guaranteeing the benefits of customized, individual services:
Award-Winning Designs
Installations + Service Options
North American Coverage
Single Point-of-Contact
Nationally Consistent Pricing
World-Class Quality Assurance

Managing a Greenwall project on a national level takes skill and expertise. Blondie's designers draw from numerous resources to develop creative and successful Living Wall designs. We adhere to established industry best practices, and our plans can be efficiently carried out by the professional landscape contractor of the client's choice. We build teams of regional specialists and work with them on an ongoing basis to monitor and assure the ongoing quality of the installation. Providing extensive training for continued maintenance, Blondie's remains a project consultant and guarantees the high quality of customer care that our reputation is built on.
First Impressions are everything. Create an eye-catching landscape, streetscape or rooftop garden to improve upon your curb-appeal. Our landscape architects and design team will assist you in creating a memorable and unique landscape – no matter where you are in the United States. From Seasonal & Colorful hanging baskets to large construction, design build projects, Blondie's team of experts will delight your customers and colleagues. From concept through completion, Blondie's experienced design and installation staff will have an award-winning solution for you.
READ MORE
The holiday season is a wonderful time to transform your workplace into a Winter Wonderland. Our talented team of designers and Production Staff at Blondie's Holiday House will bring your vision to life. Each design and theme is customized and created just for you. Blondie's provides everything you need for a unique, elegant, seasonal display. Through carefully selected holiday decor, further enhance your brand and create a festive, welcoming atmosphere. from simple seasonal programs to elaborate holiday installations. optimize the moment when your customer & your brand meet.
READ MORE
The GREENSOURCE program is designed to create a living signature and green identity for your properties. With clean lines and timeless style, GREENSOURCE incorporates a high-end aesthetic that surpasses fleeting trends. While GREENSOURCE is setting a corporate-wide design standard, it has the flexibility needed to capture the unique regional characteristics of individual properties. Quality control and on-going guidance is available to ensure healthy and beautiful botanicals, as well as the development of a clear and itemized program giving you the ability to manage your design, installation and maintenance investment with ease. VIEW OUR CATALOG HERE
national program services
Our designs are customized to fit within your specific perimeters. We work with you throughout the process so that, if desired; you can play a major role in the style and design of your surroundings. Each design is hand-crafted in our NY facilities so that we can guarantee the highest quality possible.
Our installation services enable us to directly install each location or manage the project worldwide. We provide guidelines necessary for controlling every installation and outline the necessary maintenance costs to keep it looking its best. We are committed to the highest level of service and provide on-going guidance and consultations.
With over 35 years of experience we understand that every property is unique. We customize our approach for each project and generate a botanical program that is specific to you.
consultation
CUSTOM DESIGN + GRAPHICS
INTERNATIONAL SHIPPING CAPABILITIES
BRANDING SERVICES
SEASONAL ROTATION PROGRAMS
WORLDWIDE INSTALLATION