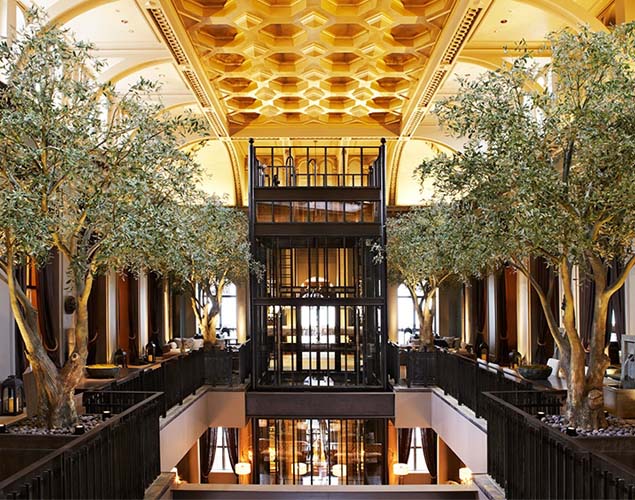 Replicated in a natural scale, artificial trees create an incredible green experience that elevates your plantscape design to a higher level. Designers and architects now have the capability to incorporate custom fabricated trees into their hospitality, retail or corporate design projects.
Artificial trees are becoming increasingly popular as a decorative design element for both indoor and outdoor locations. With benefits such as high customizability and less maintenance, replica trees are a suitable choice for anyone looking to create a positive ambiance while making a lasting impact on visitors.
Seasonal and environmental variations have little effect on artificial plants and trees; they do not shed, and their color or appearance will not change. Unlike their real-life counterparts, there is no need for light nor do they require water or high levels of maintenance, making them a perfect fit for any indoor or outdoor site conditions.
Depending on your design, Blondie's fabricated trees are either made with natural wood trunks or are crafted with solid steel interior core, sculpted into realistic botanical tree shapes and wrapped with lifelike bark made from fiberglass resins. Made with high quality replica foliage or with our Fire Safe, IFR foliage, we can design and custom build fabricated replica trees to suit your project specifications.