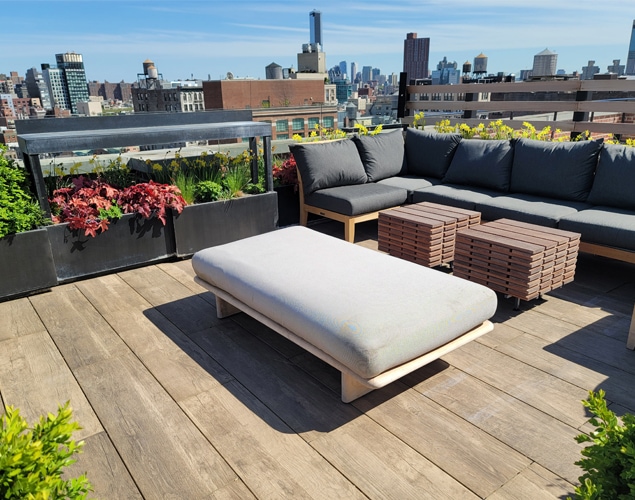 This Soho Residence recently renovated the penthouse apartment as a secondary residence and a place to entertain. Renovated in an industrial chic style, the planters were created in-house by Blondie's Metal Shop using a weathered steel to mimic the raw materials in the apartment below.
The roof itself has a low weight capacity therefore the architects created a specific structure that attached to the column grid to support the fencing. Because the space is primarily used to entertain, a custom drink rail was designed with sleeves to receive the foldable legs.
The countertop can be removed, and the legs are on hinges so they can fold under the countertop and the entire piece can be put away in winter or when not needed. Lastly, a lighting element was placed under the custom dining table so when turned on, it cast shadows on the porcelain pavers.