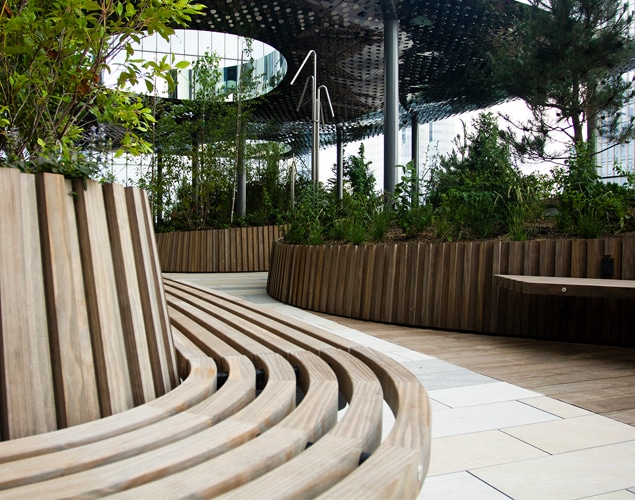 CUSTOM BENCHES, TABLES, + LARGESCALE PLANTERS – ALL MADE OF HIGHLY DURABLE AND SUSTAINABLE KEBONY WOOD!
Blondie's talented designers, craftsmen, and installation teams have worked together to create an impressive living landscape on Manhattan's West Side. From custom benches and tables to large scale edging planters full of trees, conifers, perennials and grasses – we have transformed a bare rooftop into a stunning oasis.
Kebony wood was selected for this project for it's strength and durability, sustainability, and aesthetics and performance matching the most popular tropical hardwoods. Plus, it requires minimal maintenance with very low life cycle costs.
» Read more about: Get inspired by our latest rooftop landscape transformation in Manhattan! »