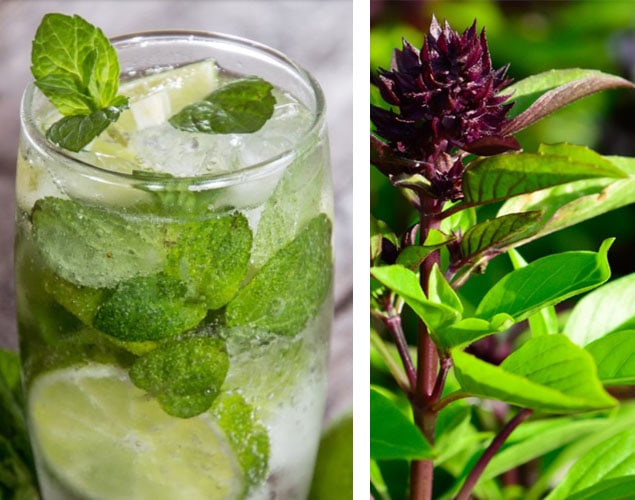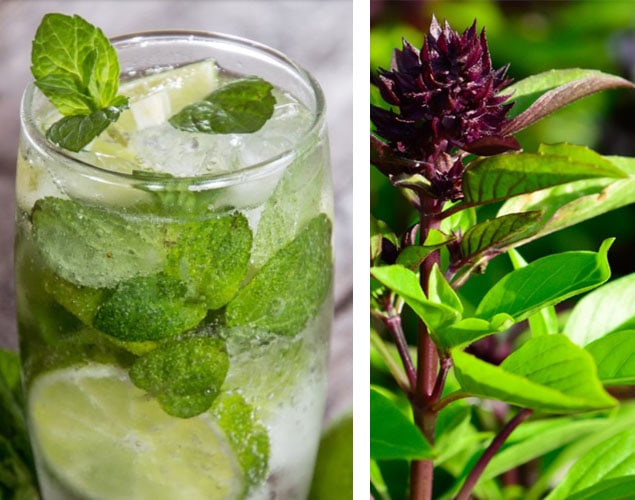 That's right… a Gartender is one part gardener, one part bartender. Launch your summer cocktails to a new level with homegrown herbs to add to your garden-inspired beverages this season. Whether you are muddling, garnishing or creating a simple syrup, when summer weather calls for something cool to drink, these herbal cocktails use ingredients fresh from the garden for a new twist on some classic drinks. For non-alcoholic variations, simply omit the liquor and add a bit more herbs and/or simple syrup.
Interested in planting a cocktail herb garden?
Here are some of the most common ingredients used in herbal cocktails to get you started:
– Basil
– Mint
– Rosemary
– Thyme
– Lavender
– Lemon Verbena
The best time to harvest for flavor?
Harvest your herbs in the morning whenever possible. Your leaves are most hydrated and at their freshest before the sun heats up the day. Always harvest herbs before they flower, this is when the flavor is at its highest concentration. If you see flower buds forming, simply cut them off to encourage more leaf growth.
Moonlight Mojito
One of our favorite herbal cocktails this season is from Stephanie Rose's book Garden Made.
The addition of fresh ginger gives it a little spice and a lot of refreshing kick.
Made with or without the rum, this recipe is a sure-win !
6 mint sprigs
1 tsp. grated fresh ginger
2 tbsp. sugar
Juice of 1 lemon
3 oz. dark rum (optional)
Ice
Soda Water
To make, muddle the mint, ginger, and sugar with a mortar and pestle. Add lemon juice and stir. Put the mixture in a cocktail shaker with the rum and ice, fill with soda water, and shake it all up. Stir and pour into glasses and enjoy!