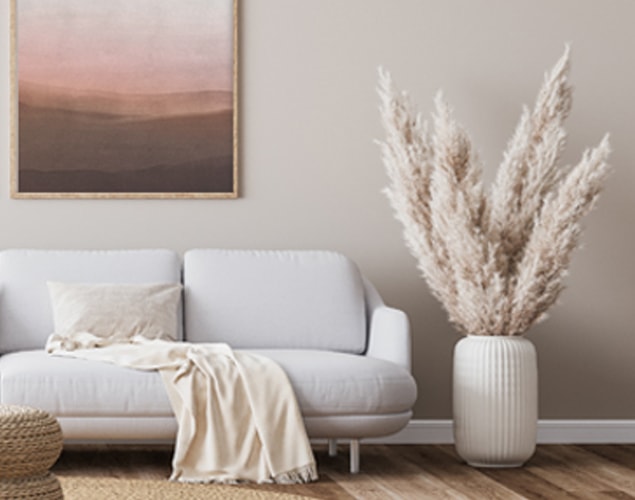 In 2022 we turn to the expressiveness of flowers, now more than ever, to lift our spirits. While it is being proclaimed the year of the tulip for its joyful conjure, key themes that we see for this year are seasonality, minimalism, organic floristry, all keeping a balance of serene and calming pallets with pops of interest and vibrant, optimistic color. Ultimately its all about the vibe, and in 2022 color and texture all play vital roles in conveying a sense of optimism.
Seasonality – Many people are opting for local, seasonal flowers, lichen-covered branches and the love of foliage carries on. Mood enhancing blooms such as lavender, peonies, as well as wildflower mixes that may seem unfinished, but the it's very expression is spontaneous and beckons the natural world.
Minimalism – Although flowers are allowed to be bold statements, they will be less bulky and present a looser arrangement style. Attention is being paid to overall shape, textures, and colors to be incorporated into a single medley. Expect to see more monochromatic schemes of deeply saturated arrangements that focus on utilizing various flowers in just a single shade or color family.
Organic Floristry – As we increasingly adopt a sustainability mindset, look for a mix of dried and preserved flowers intermixed with live counterparts. As people are living a more low-key lifestyle, this is reflected in our affection of elegant yet comfortable arrangements with a laid-back style and thoughtfully chosen flowers. Leaving behind the garish plastic, wire or glue this trend aims to be sustainable and compostable, connecting us back into the natural rhythms that are all around us.